Since 1971, Sodel has been specialised in the formulation, manufacture and sale of cleaning and disinfection products for hygiene professionals. Recognised for the quality of its products, Sodel has become the sole manufacturer of the Alkapharm, Exeol and Propre-Odeur brands. Whether for our brands or for private labels, we bring our chemical, industrial, regulatory, commercial and marketing know-how to our customers, to support them as they develop their business.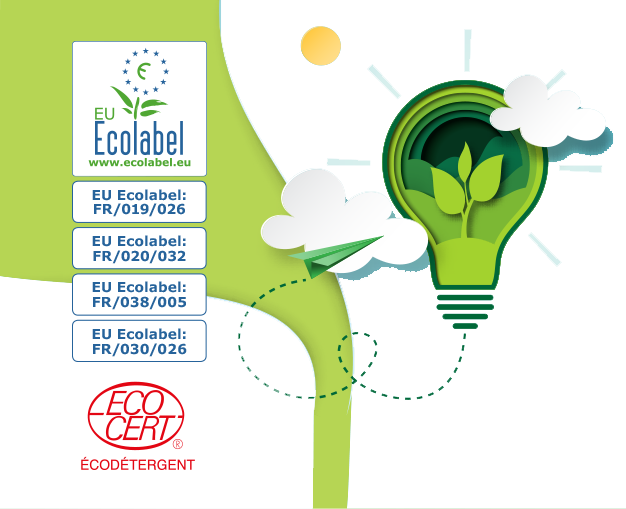 We place environmental concerns at the heart of our thinking and our industrial development. For this reason, we have chosen environmental commitments that can be seen in every aspect of life in the company and at every stage of our products' life cycle.
Design + Responsibly-chosen raw materials.
+ Ultra-concentrated formulas that reduce the impact of the packaging and volumes transported.
Logistics + Responsibly-chosen suppliers: proximity.
+ Eco-responsible approach & waste sorting.
+ Boxes and pallets optimised to maximise the volumes transported.
Life in the company + Low CO2 emission vehicles.
+ Cutting energy consumption.
+ Actively recycling.
+ Continuously adjusting action to environmental regulations.